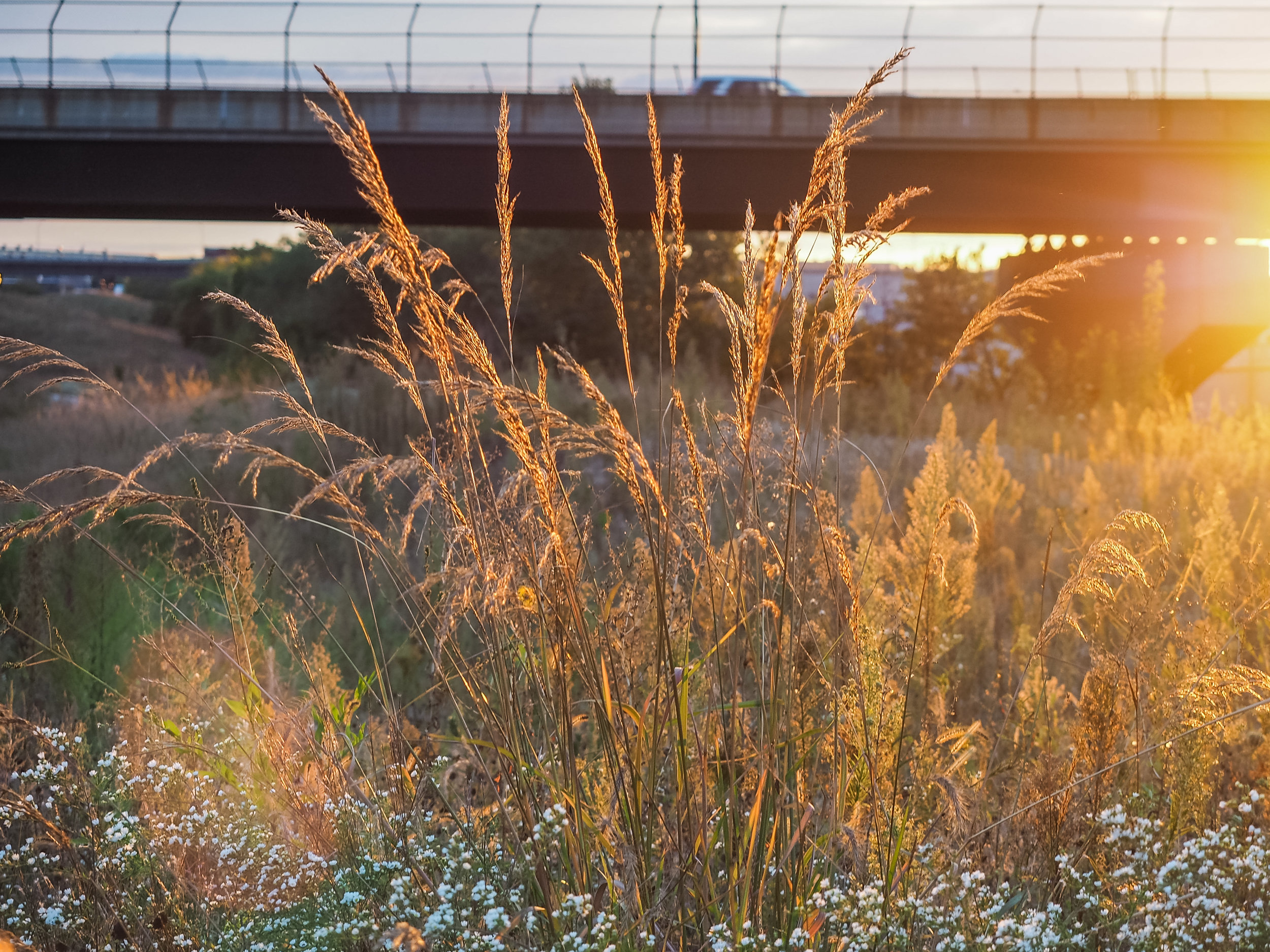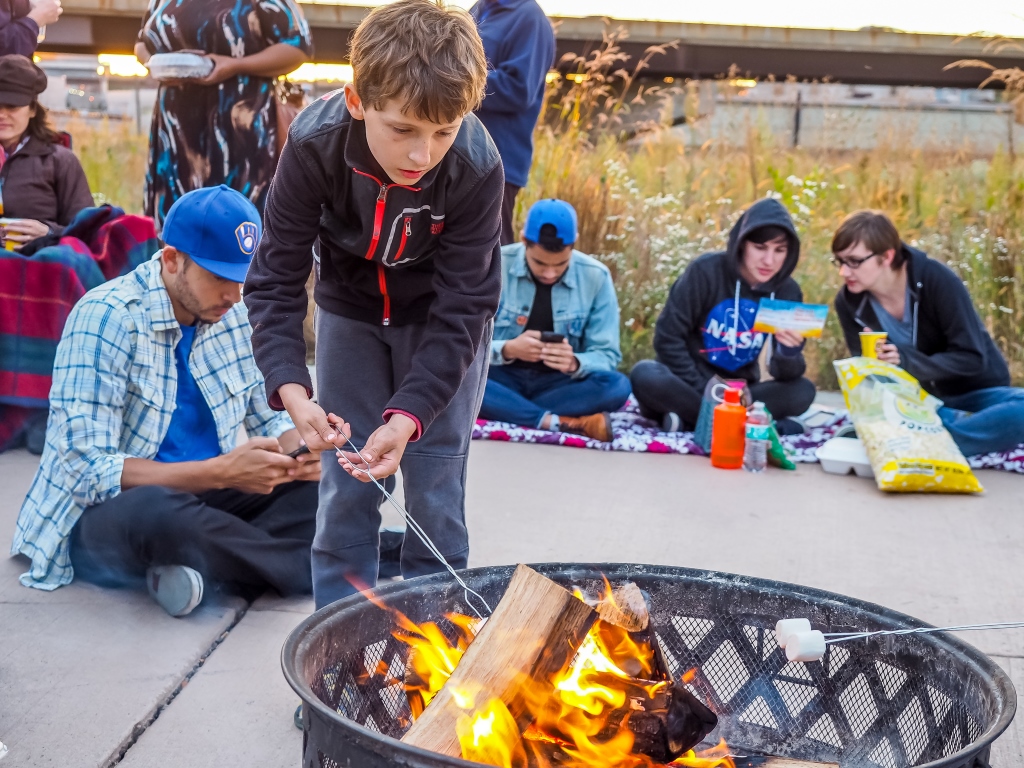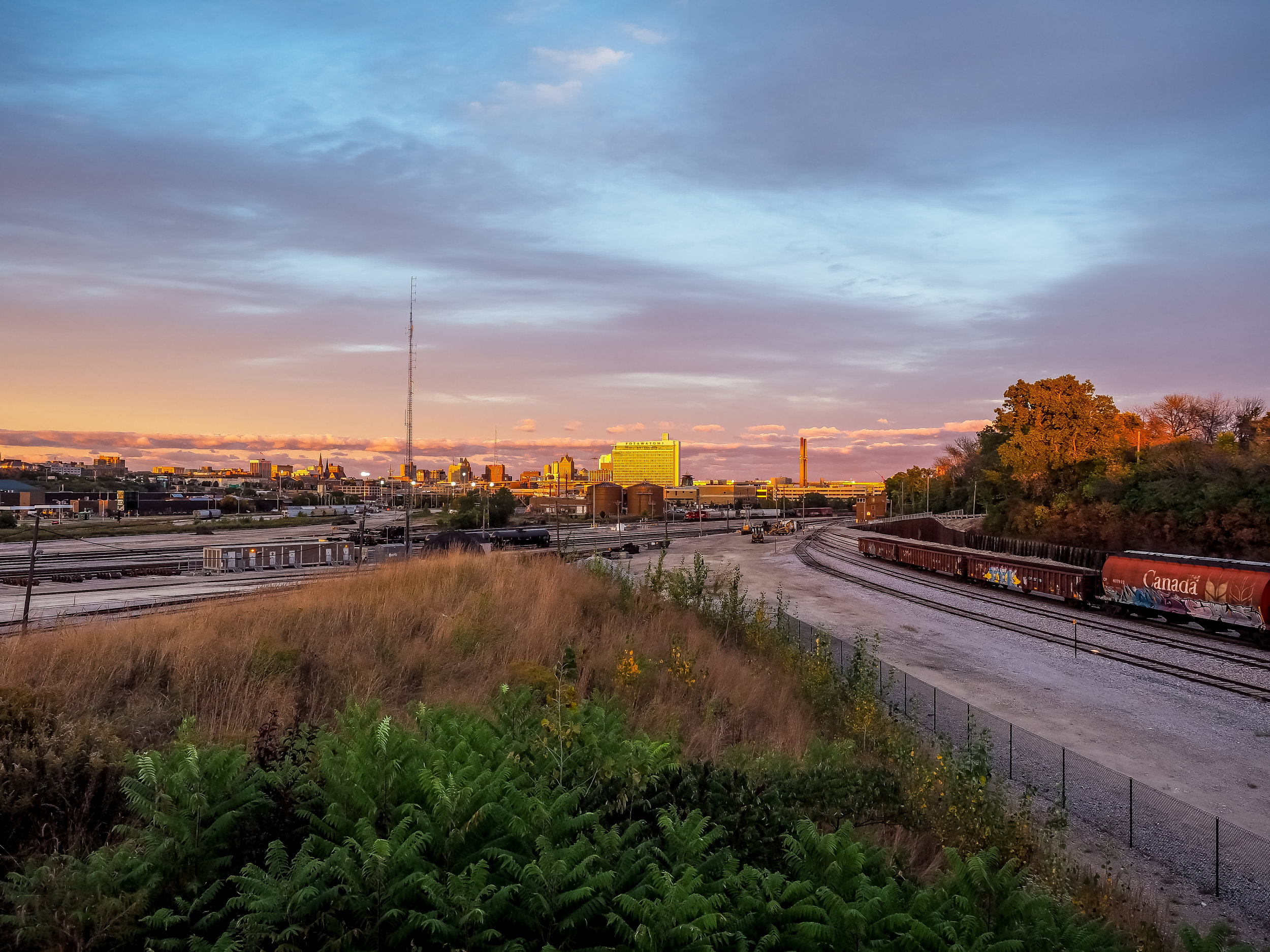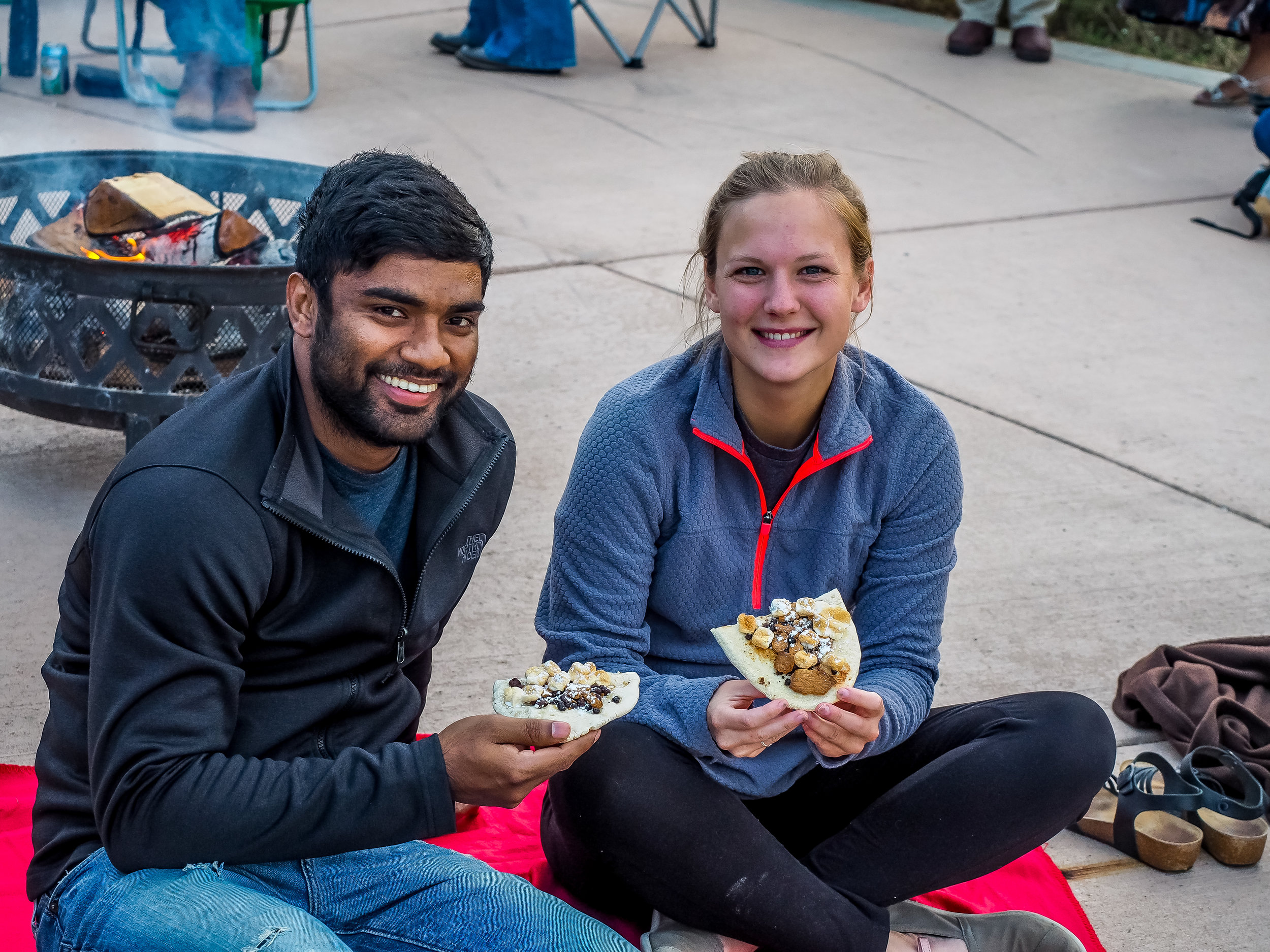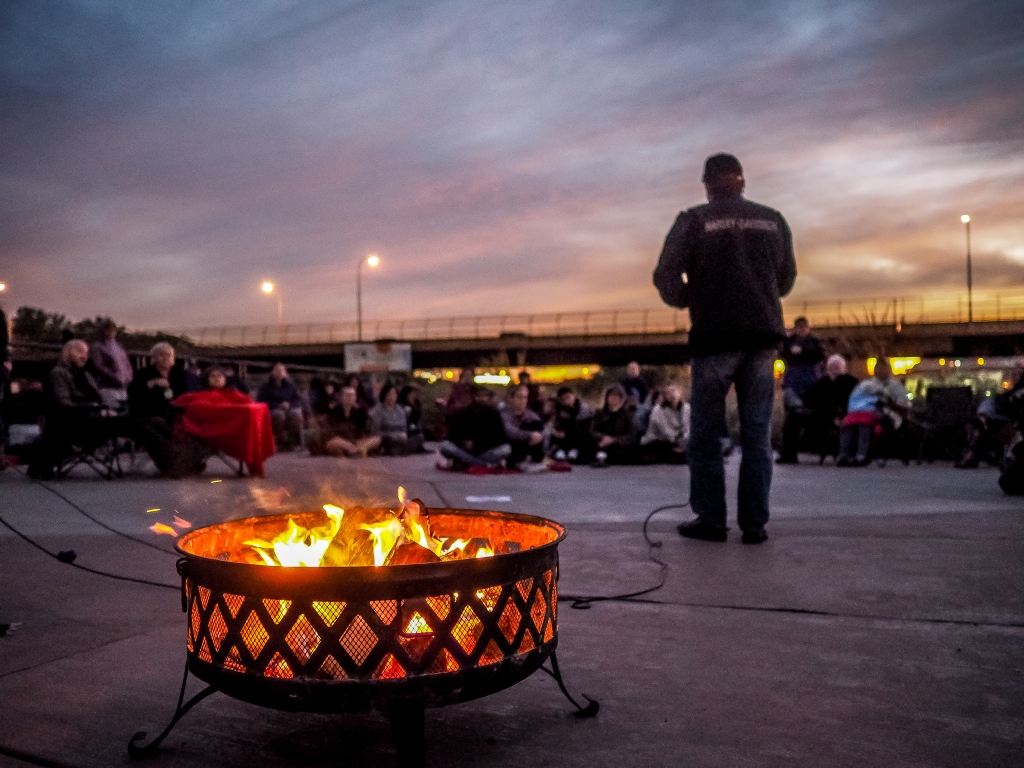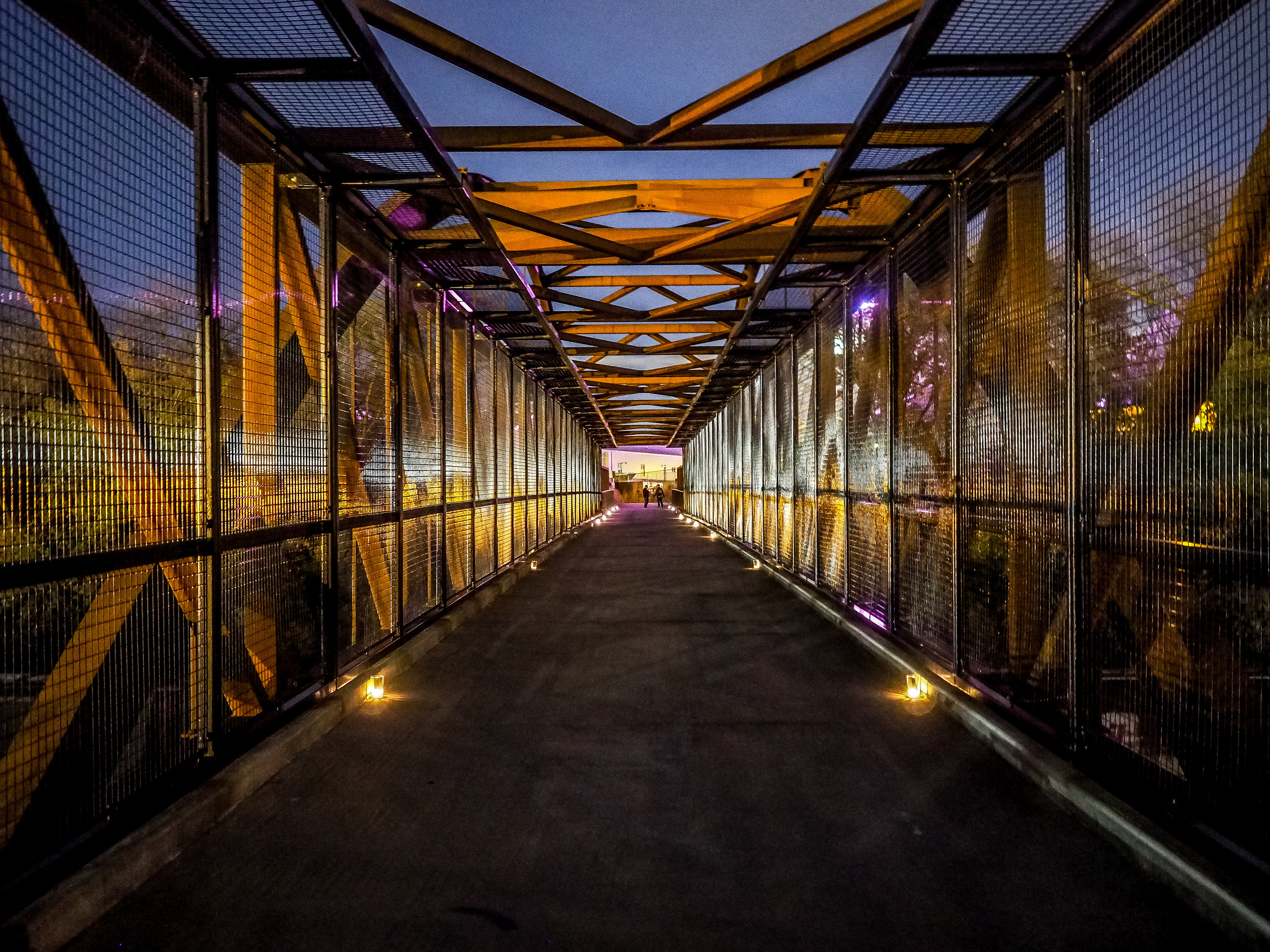 Enjoy a sunset view of Three Bridges Park in the Valley while listening to fireside stories from specially curated presenters who share their story of transformation, a theme chosen in honor of 20 years of transformation in the Menomonee River Valley.
Presenters will be announced in early September. Stories are geared toward adults, but appropriate for younger audiences. Don't forget a chair or blanket!
5:30 - 6:00pm - campfires lit, hot chocolate, s'mores, and networking
6 - 7:30pm - stories by the campfire
No Cost - just come to enjoy an evening with inspirational presenters, stories, s'mores, and pizza samples in Three Bridges Park.
Menomonee Valley Partners will provide hot chocolate, tea, and s'mores ingredients - roast your own!

In honor of Palermo's Pizza's 55th anniversary, Pizzeria 3301 at Villa Palermo will offer free samples of delicious, piping hot Palermo's Pizza.
Check out scenes from our first Campfire Stories in Three Bridges Park:
See people enjoying the first ever Campfire Stories in Three Bridges Park and hearing stories from Jeff Crawford of the Forest County Potawatomi Community, Bill Davidson from Harley-Davidson, and Robin Olson of Rexnord Industries.
Milwaukee's Menomonee River Valley was homeland to the Potawatomi tribe and over time became an economic engine with tens of thousands of jobs. That activity damaged the land, but the community continues to bring it back to life through sustainable businesses, some of the largest entertainment destinations in the state, and acres of green space and parks.
Plum Media created this video from start to finish and recently renovated a historic building in the Valley for their offices. Thank you to Kristine Hinrichs Photography for the photographs used in the video.