Set out on an outdoor urban adventure.
With 60 acres of park space (equivalent to 45 football fields!), 7 miles of trails, and 3 miles of Menomonee River, you can choose your own adventure down in the Valley.
The Menomonee River is one of Milwaukee's three primary rivers and is visited by people fishing, kayaking, canoeing, and boating. Experience the river's industrial charm and its place in history as you float past the steel dock walls that witnessed the city's growth.
The Hank Aaron State Trail is a 13-mile paved continuous east-to-west connection from the shores of Lake Michigan, through the Menomonee River Valley, and to the Milwaukee/Waukesha county line. Find some of Milwaukee's top destinations along the route as well as a variety of environments ranging from urban, to river views, to prairie and wooded surroundings.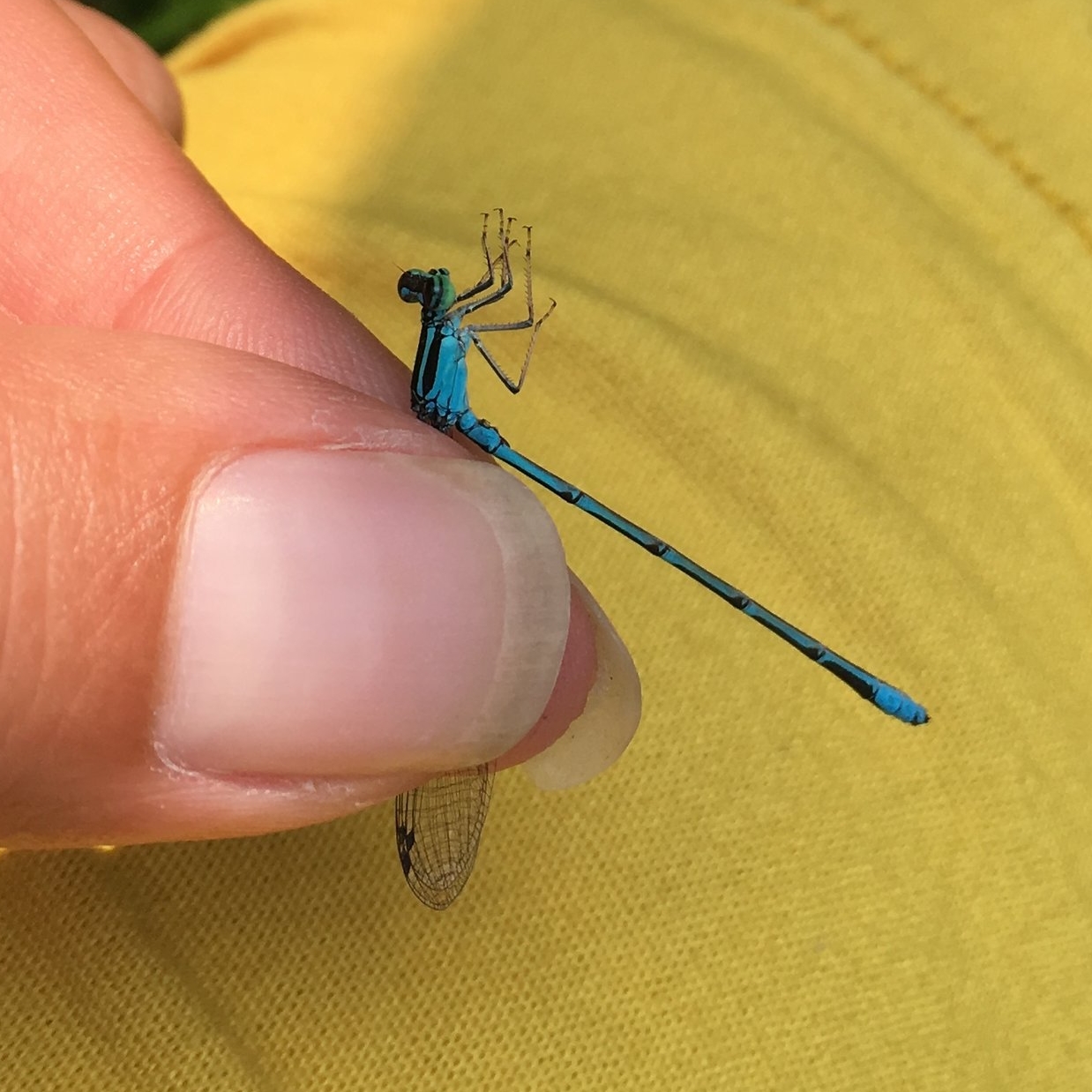 Within the parks, there are more than 45 acres of native plants that are improving wildlife habitat and water quality. The Urban Ecology Center Community Science Program, volunteer community members who conduct academic research, regularly monitors ever increasing usage from creatures - two-legged, four-legged, winged, and crawlers - in Three Bridges Park. In 2016, they discovered a Stream Bluet damselfly, the first record of this species in Milwaukee County since 1907!
Whether it's the paved trails that wind around sculpted rolling hills or the small oaks that are growing into mighty giants or the stunning views of Milwaukee's skyline, nature and impressive views await you at every corner of the award-winning Three Bridges Park, a 24-acre urban oasis in the Menomonee River Valley.
Menomonee Valley Community Park
The Menomonee Valley Community Park is under the 35th Street Viaduct on the north and south sides of Canal St and has picnic tables, bench swings, and walking trails.
The Urban Ecology Center brings the wonders of the outdoors and curious people together. The Center's unique and ever evolving programming for children and adults brings the city's children and families into nature, helps our kids acquire the science skills they need to succeed, and helps adults keep on learning about how our changing world around us works.
Members of the Urban Ecology Center can borrow outdoor equipment at no cost. Bikes, kayaks, fishing poles, camping equipment, and more!