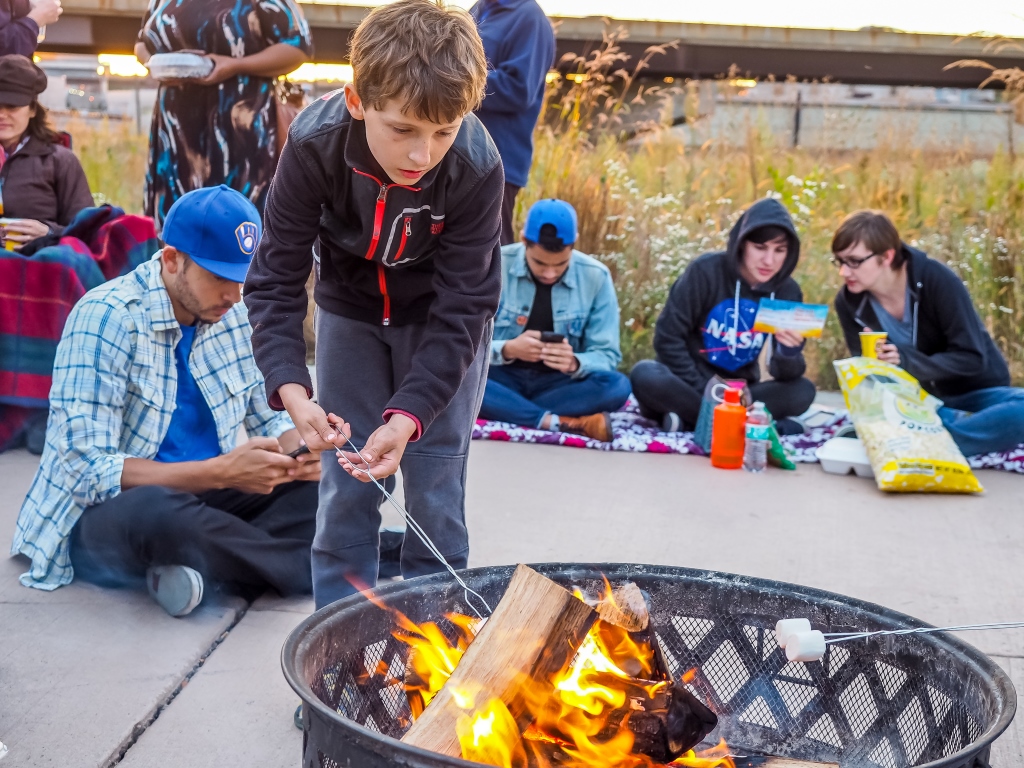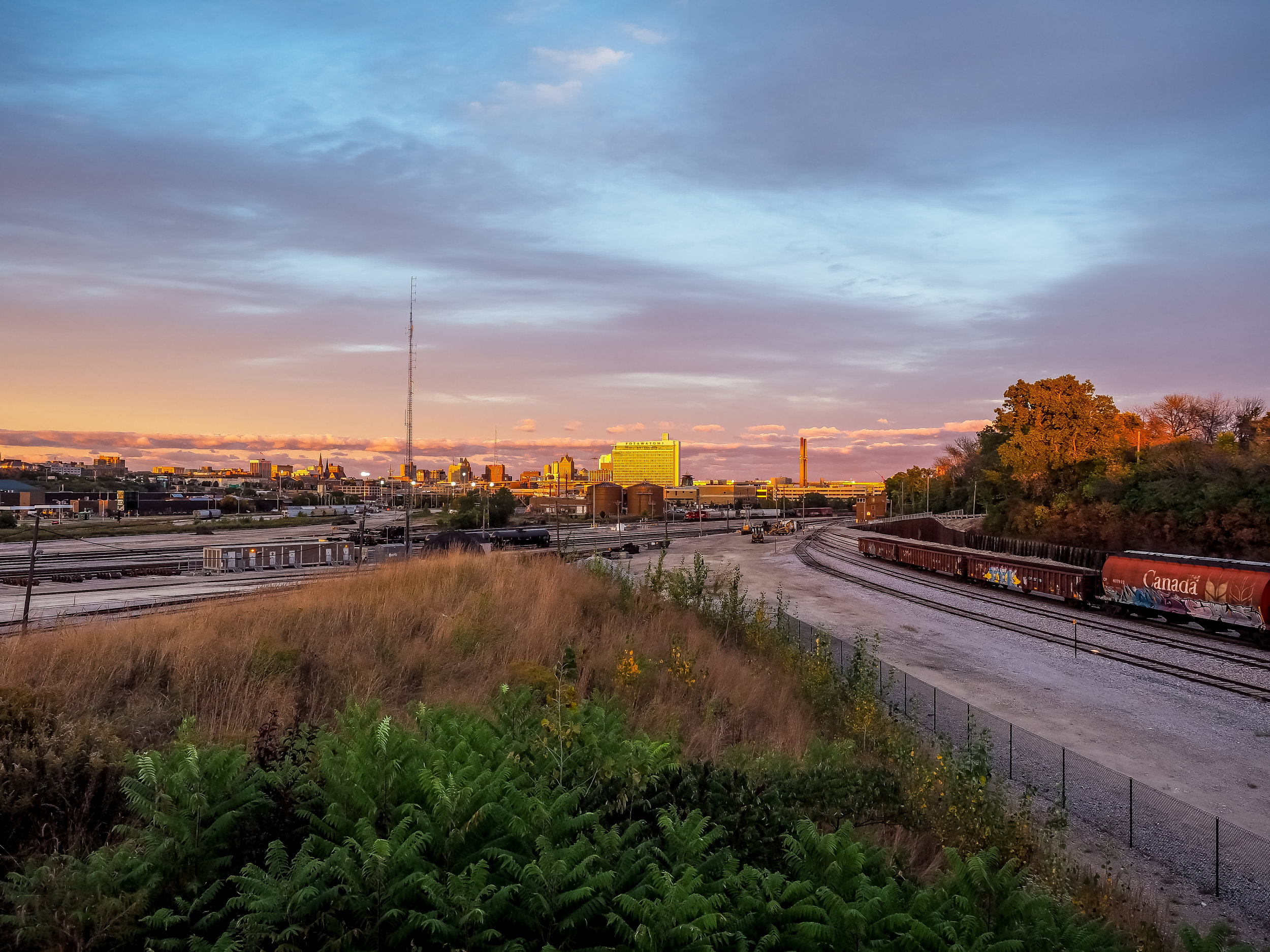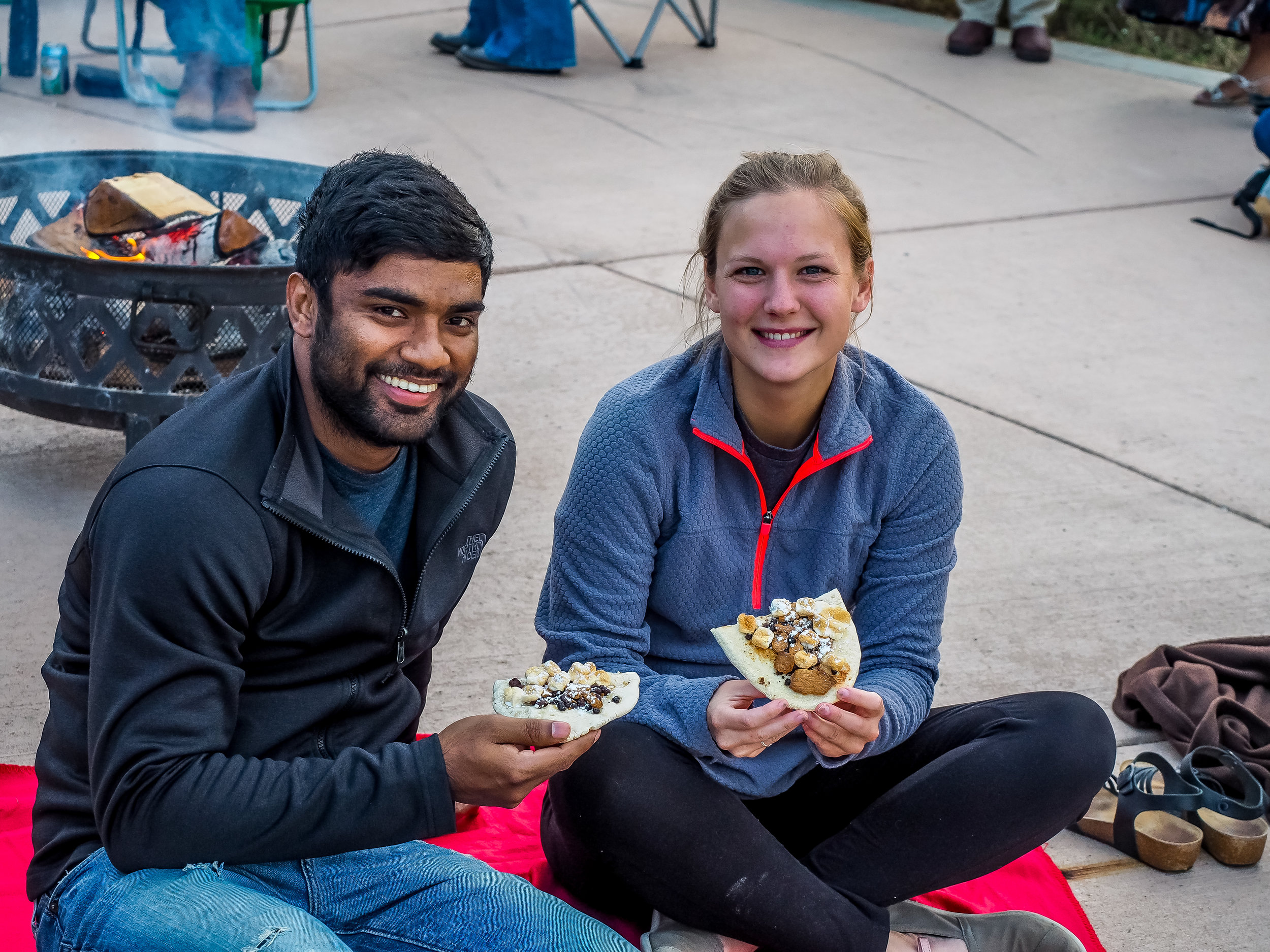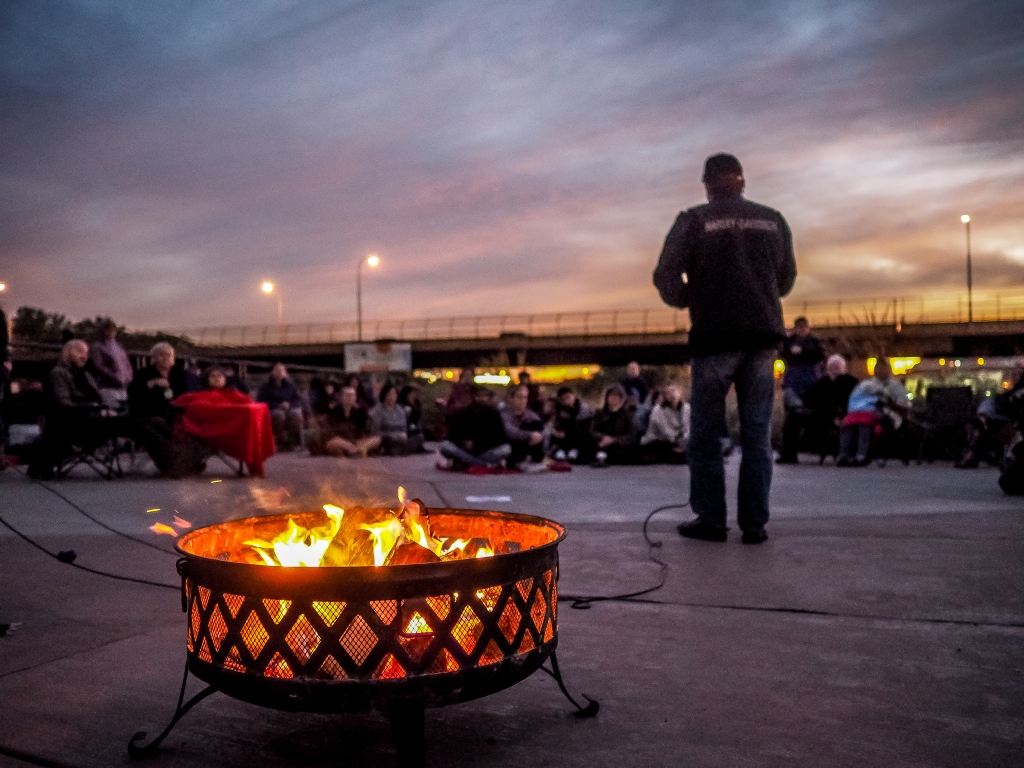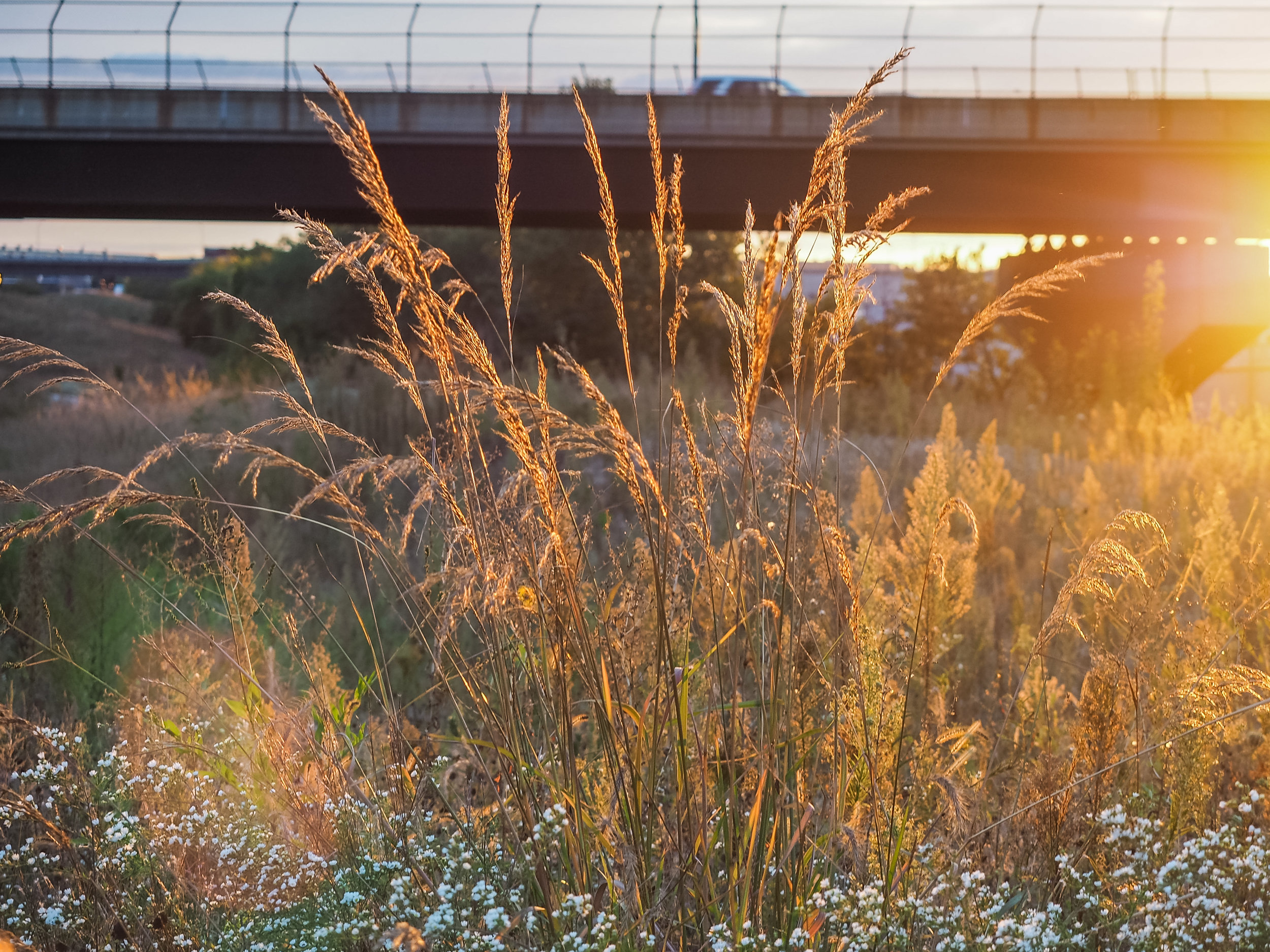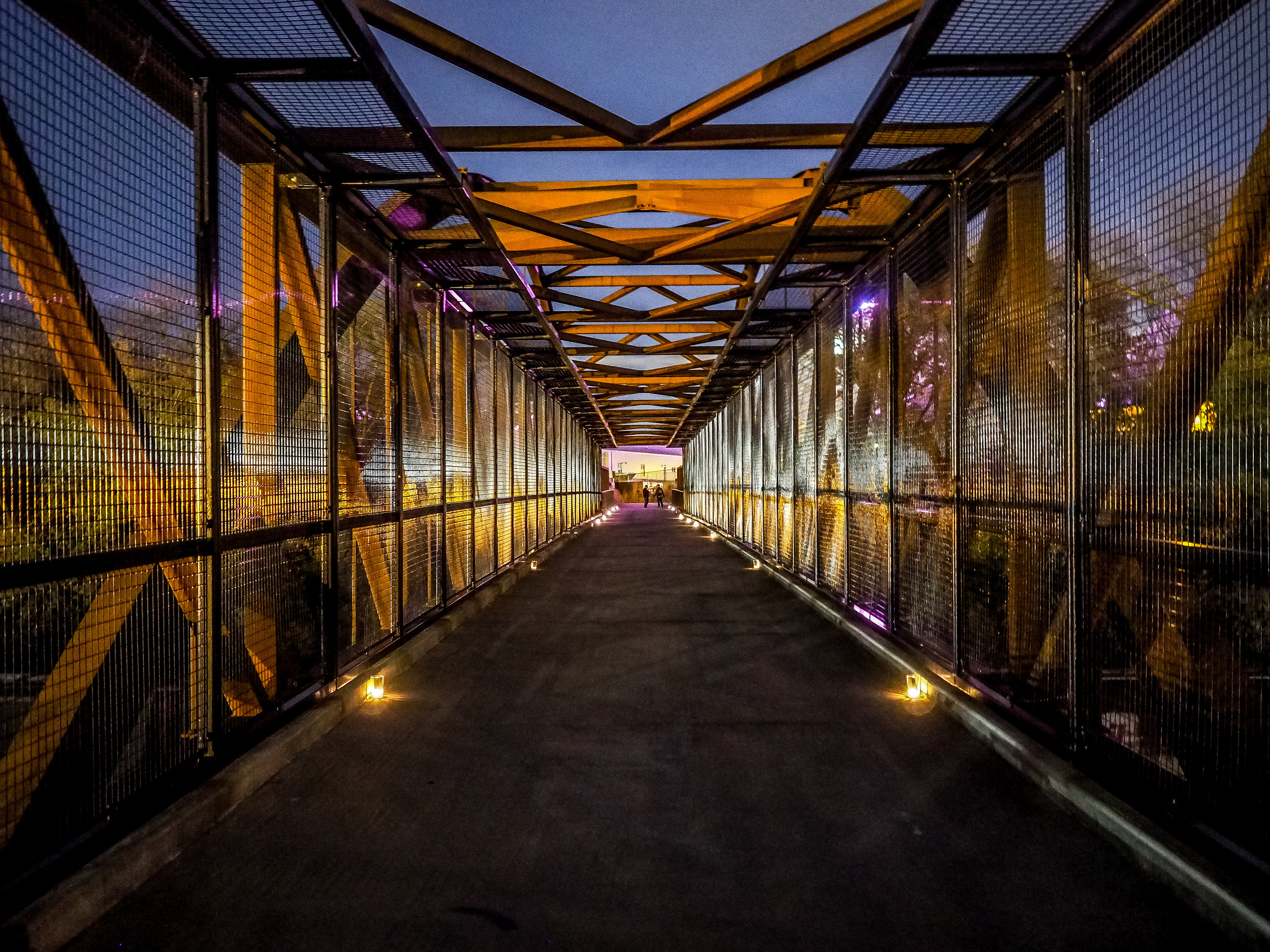 Enjoy sunset in the Menomonee Valley Community Park while listening to fireside stories from specially curated presenters who will share their story of transformation, a theme chosen in honor of 20 years of transformation in the Menomonee River Valley.
Stories are geared toward adults, but appropriate for younger audiences. Don't forget a chair or blanket! This is a free community event - just come and enjoy an evening with inspiring stories, s'mores, and pizza samples in urban nature. Your RSVP helps ensure we have enough to go around!
5:30 - 6:00pm
Menomonee Valley Partners will provide hot chocolate, Velobahn Coffee, Rishi Tea, and s'mores ingredients - roast your own!

In honor of their 55th Anniversary, Palermo's Pizza will provide free samples of delicious, piping hot Screamin' Sicilian Pizza.
6 - 7:30pm - Stories by the campfire
Cindy Angelos and her niece were the first women to break into railroading at the Milwaukee Road in 1974. Hear why Cindy wanted to work there and how her entrance changed management, her co-workers, and herself. Get a taste of her fascinating story in The Milwaukee Journal from 1974, Women Switch to the Rails; Break Tradition.

This is a great chance to visit the new People of the Road sculptures, what will be a five-sculpture landmark on the Hank Aaron State Trail honoring the men and women of the Milwaukee Road railroad shops. Campfire Stories takes place where the shops once bustled with thousands of employees as they made rail cars and locomotives that carried Milwaukee's name across the country.
Giacomo Fallucca's first job started with pizza. He now has more than 30 years of experience in the food industry, primarily working in the family business. Today he serves as Chairman of the Board and Chief Executive Officer to Palermo's Pizza – Milwaukee's hometown frozen pizza manufacturer. Hear Giacomo's family story experiencing transformation: from a small East Side bakery to an award-winning restaurant to a nationally recognized Family of Brands made right here in the Menomonee Valley.

Rebeca Heaton Juarez grew up in the Silver City neighborhood right to the south of the Valley and didn't imagine raising her kids there. What changed her mind? How does a neighborhood transform and what does that mean for the people who live there?
WEATHER: In the event of inclement weather, the event will be moved indoors to Pizzeria 3301 at Villa Palermo. A notice will be placed on this page by noon on September 25 and sent to all registered attendees should the event be relocated.
This is a great opportunity to mark off some squares on your FREE Valley Bingo card!
Take on this fun challenge to explore the Valley—its nature & trails, bars & restaurants, public art, and more - and win deals and prizes! Pick up your Bingo card and you could mark off at least FIVE boxes within a short walk.
Check out scenes from our first Campfire Stories in Three Bridges Park:
See people enjoying the first ever Campfire Stories in Three Bridges Park and hearing stories from Jeff Crawford of the Forest County Potawatomi Community, Bill Davidson from Harley-Davidson, and Robin Olson of Rexnord Industries.
Milwaukee's Menomonee River Valley was homeland to the Potawatomi tribe and over time became an economic engine with tens of thousands of jobs. That activity damaged the land, but the community continues to bring it back to life through sustainable businesses, some of the largest entertainment destinations in the state, and acres of green space and parks.
Plum Media created this video from start to finish and recently renovated a historic building in the Valley for their offices. Thank you to Kristine Hinrichs Photography for the photographs used in the video.
This event is part of 2019 Valley Week, presented by Potawatomi Hotel & Casino. Valley Week is an annual event celebrating Milwaukee's Menomonee River Valley: what is made here, who works here, all there is to do here, and the great jobs and careers here.
You are invited to explore and experience the Valley at 13 events in just one week. From the Ultimate Beer Run 3.7K, happy hour river cruise, job fair, and so much more, Valley Week showcases some not-to-be-missed unique Valley experiences!
Proceeds from the events support Menomonee Valley Partners, a nonprofit organization formed in 1999 to revitalize the Menomonee River Valley.
Thank you to Valley Week's sponsors for making Valley Week possible and for their support of the Menomonee River Valley! We rely on our neighborhood businesses and their involvement to continue the positive trajectory of our neighborhood.